Beaches of South America: Sunscreen & Bathing Suits Required
The golden sun reflects from the peerlessly blue waters ahead, soft white sand resting beneath you and stretching as far as the eye can see. You hear palm trees sway quietly in the distance as a gentle wind reaches you, perhaps a reminder to take another sip of a waterfront cocktail. There are lots of reasons to visit South America, but the many gorgeous beaches that stretch around the continent's coast must be at the top of that list.
Many hotels in South America provide travelers with access to some of the world's most popular beaches – a great reason to book your trip at a luxury resort. With Dunhill Travel Deals, you can navigate through some of the best hotel and resort deals to find your own stretch of sand at any of South America's stunning beaches. Choose to visit any of these scenic destinations, each boasting its own distinct culture and beautiful coastline.
Punta Del Diablo, Uruguay
Don't let the name scare you away. There's nothing sinister about this laid-back surf town. Enjoy your stay at this South America city and adjust to the relaxed pace, gorgeous weather, and beautiful beaches for your next tropical escape.
Shell Beach, Guyana
If your dream vacation involves spotting wildlife during your beach time, this beach in Guyana offers ample opportunities to spy on some loveable sea turtles in their natural habitat. A number of different species of turtles roam the beach, so you have a good chance of seeing a few as you catch some rays.
Anakena Beach, Chile
Situated on Chile's Easter Island, this is a great beach for enjoying some quiet time alone or with your travel companion. Relatively secluded, especially in the early mornings, this beach offers you a little slice of private paradise. With great hotels in South America situated on the small island as well, you won't have to travel too far.
Los Roques, Venezuela
This island chain in the Caribbean Sea right off the Venezuelan coast is a quintessential beach paradise, with countless coral reefs and great spots for water sports like scuba diving and snorkeling. Search for great South American resorts on the water so you can walk right out to the white sand beach.
Joaquina, Brazil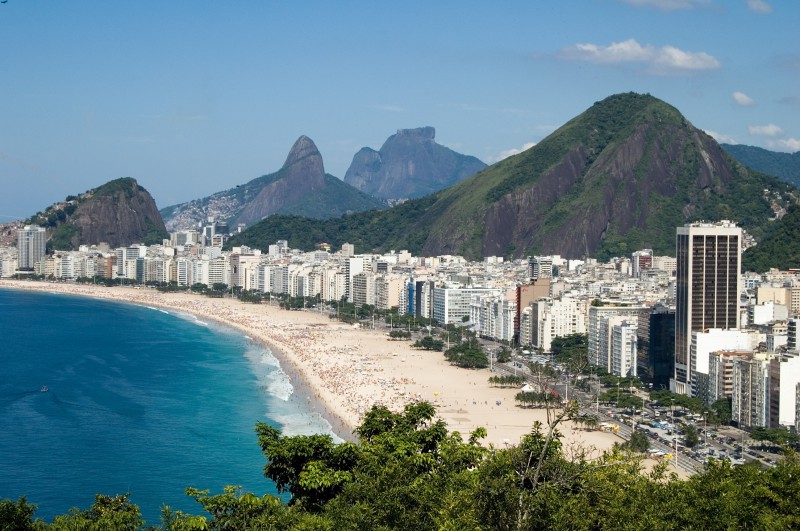 Try fresh seafood and sip on a caipirinha, a local cocktail made with sugar cane liquor, right on this popular beach in south Brazil. Simply book a luxury stay at one of the many South America resorts in popular Florianopolis and soak up the good vibes.
Signup for Hotel Deals
Exclusive access to private sales, customized specials & more