Travel in Switzerland | Planes, Trains & Automobiles
Switzerland is a country of steep mountains and rugged terrain traversed by narrow alpine roads. Tourists might think that the geographical features that make this country incredibly beautiful would also make travel difficult. They would be wrong. Getting around Switzerland is a pleasure. Here are a few tips on traveling to and through Switzerland.
Airports
Whether your plans take you to Grindelwald, St. Moritz or Zermatt, you'll probably fly into one of three major Swiss airports: Zurich, Geneva or Basel. By far the most popular is Zurich, once known as "Europe's Leading Airport." It is located in the north central region of the country on the northern edge of Lake Zurich, known locally as Zurichsee. From here, you can travel to Germany, Lichtenstein or the Swiss city of Lucerne. From Zurich, you can easily get around the country on the railways.
Geneva, an international icon of human rights legislation, is located in a corner of Switzerland that juts into Eastern France. It is possible to get flights directly to Geneva from the U.S. and the rest of Europe, but flying here from Zurich can be expensive. (Take the train!) From Geneva, you can travel to Lausanne, Montreux and the incredible Parc Naturel Gruyère Pays-d'Enhaut where you'll find alpine vistas and unforgettable hiking trails.
If you're headed to the Zermatt area for skiing, Geneva is the most popular portal, but it is the same distance from Zurich. (Zermatt is car-free, so you must arrive by rail, hotel shuttle or horse-drawn carriage.) From either airport, you're in for a beautiful ride into the mountains.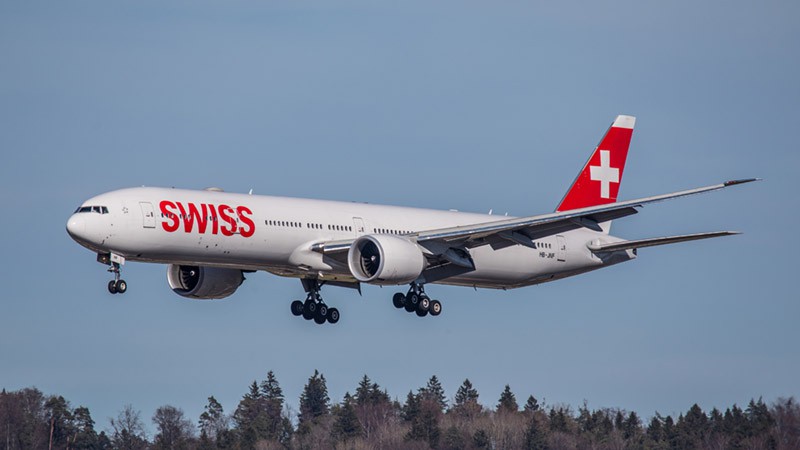 Other Swiss airports - with fewer flights - are Basel in the extreme north, and Sion near the Alps. Keep in mind that the centrally located country is accessible from airports in France, Germany and Italy.
Trains
It's hard to overstate the importance of rail travel in Switzerland. Swiss trains are clean, comfortable and generally on time. Two routes that are recommended for the sheer pleasure of the ride are the Glacier Express across Switzerland and the Bernina Express, from Chur to Lugano, Italy. For travel between St. Moritz and Zermatt, you will not regret the purchase of luxury seats in the observation car of the Glacier Express. The mountain views are some of the best in the world, and there is no better way to see the essence of Switzerland.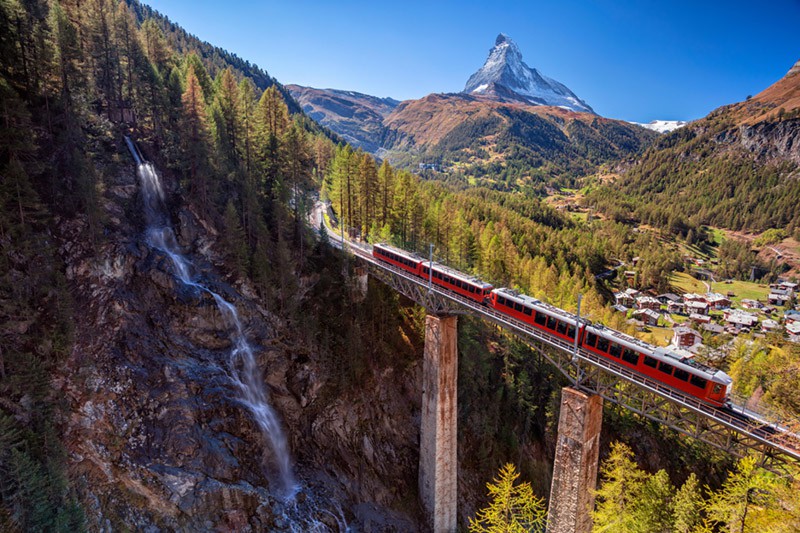 For purely practical reasons, rail travel is recommended no matter where you're headed in Switzerland. It is economical, even compared with car travel, and routes are designed for regular commuting and avoiding traffic. You can catch the train at any airport. Note: Children under 16 ride for free on a family ticket, and there are different tiers of tickets that will save you money for less spacious cars.
Swiss Pass: This all-purpose transportation voucher allows you to ride the trains, the city buses, ferry boats on the many lakes and even gets you in to several national museums. It gives you special discounts on the cog railways (smaller, slower trains for scenic rides) and funiculars.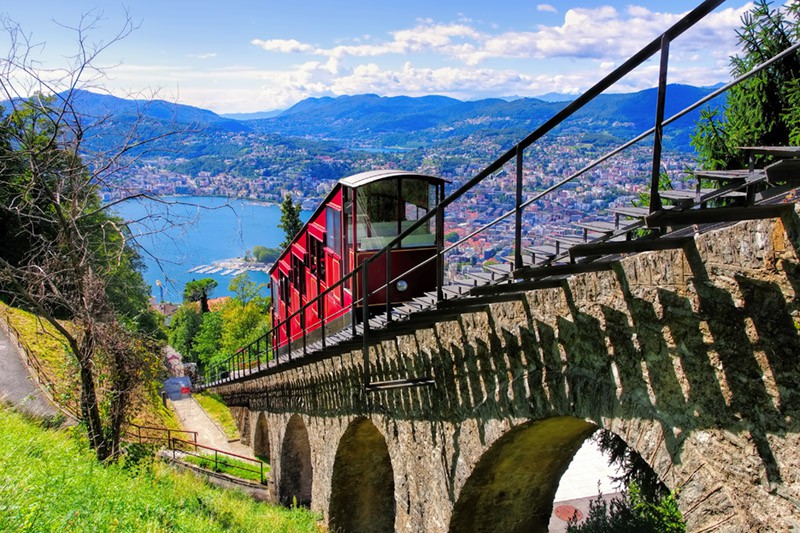 What's a funicular? Known in some places as an "incline train," a funicular is a train car that is pulled up a steep slope on a cable rather than under its own power. Two cars, one going up and one down, balance each other as they transport skiers, equipment and goods up and down the mountain slopes. You'll find funiculars in many parts of the world, including the Swiss Alps.
Highways
So, you're an independent traveler who wants to go anywhere you want on a whim. Maybe a car rental is the way to go. Keep in mind that gas is expensive in Europe (it is sold by the liter, which is about a quart), and tolls are common. Renting a car in advance, before you get to Switzerland, is recommended. It is generally less expensive to rent a manual transmission vehicle and you'll save a little if the driver is over 25. Remember to drive on the right (not the left) side of the road, keep your headlights on and fasten seatbelts!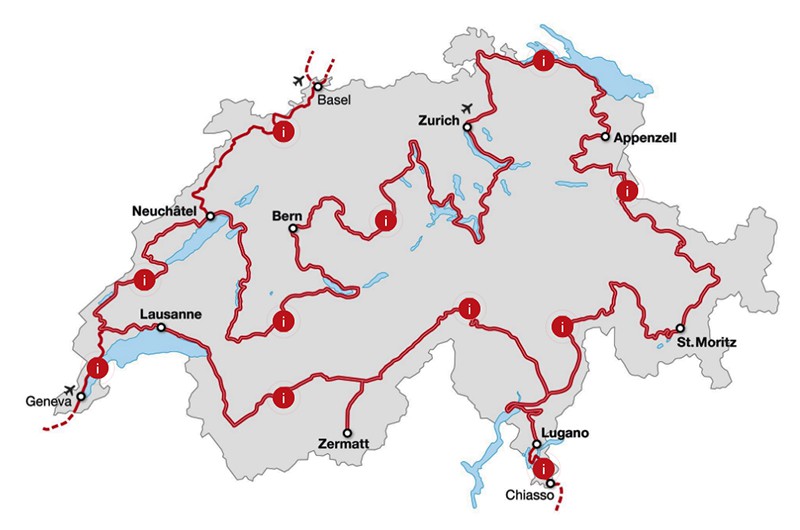 Where to drive: Switzerland Tourism recommends a "Grand Tour of Switzerland" road trip that takes you through five alpine passes with world-class mountain vistas, alongside 22 scenic lakes, and has its own Spotify play list. You'll experience twisting two-lane roadways through tunnels and steep passes, all with views of green meadows and rugged snow-capped peaks. The route runs in a great circle from Neuchatel to Lausanne, Zermatt, St. Moritz, Appensell, Zurich and Bern. It is over 1600 km and has 300 or more charging stations for electric vehicles.
Fun fact: Speaking of automobiles, taxis in Switzerland are the most expensive in the world. In Zurich, a taxi ride can cost over $5 per kilometer!
***
There it is: Planes, trains and automobiles through Switzerland. This small, but charming country is a treat for the senses with gorgeous scenery and amazing accommodations of every kind: from B&B inns to grand hotels and castles. Wherever your travels take you in Switzerland – by train, car, or funicular – getting there is truly half the fun.
By Kay D. Harrison
Signup for Vacation Deals
Exclusive access to private sales, customized specials & more