Amazing Destinations For Finding Romance
This season's Bachelorette has finally been announced, and the world is waiting in anticipation to see if this will be, as Chris Harrison famously says, "The most dramatic season yet." In the upcoming season, which airs May 23, Bachelorette JoJo (Joelle Fletcher), will be in the limelight as she searches to find "the one" from about 25 suitors.
Whether you're an avid fan or think the show is just plain ridiculous, you've probably heard of this hugely popular television series. Making its debut in March 2002, The Bachelor has captured hearts and audiences everywhere. Its sweeping popularity has resulted in many spin-offs including the female-dominated version, The Bachelorette, and more "trashy" (for lack of a better word) versions like Bachelor Pad and Bachelor in Paradise. Though perhaps it's mostly watched by reality TV enthusiasts for the drama, there's another element that attracts an audience of travel-lovers to the show – the destinations. The Bachelor & Bachelorette don't just film on a set in one location like many reality shows do. Instead, ABC takes contestants across the U.S. and around the world to destinations geared toward accomplishing its ultimate goal – speeding up the process of falling in love. From more "simple" romantic dates overlooking magnificent backdrops to helicopter rides, horseback riding and bungee jumping, the thrills alone are the way to win over anyone's heart. Who wouldn't fall in love while jetskiing across crystal clear waters and lying on a beach in Bora Bora?
While everyone watches for tiny clues as to whom she will choose (they've even invented a NCAA March Madness bracket-style game to make bets on who wins), us travel lovers will be watching to see where in the world ABC takes her. Ordered by most romantic (the finale episode) to more entertaining/fun (once they narrow down the group to about 10), here's my perspective on where Bachelorette JoJo should travel to find love this season.
The Finale
The Maldives – With endless beauty both above and below the surface, these islands are the definition of romantic. An archipelago in the Indian Ocean, the Maldives are known best for incredible beaches and coral reefs. The hotel pick for the Bachelorette in this destination must be one that has expansive overwater bungalows. My suggestion would be a property like Gili Lankanfushi Maldives, which was ranked as the number one Luxury Hotel in Asia in TripAdvisor's 2016 Travelers' Choice Awards. This serene retreat is the perfect place for JoJo to spend some quality one-on-one time with the men in the most exquisite setting imaginable. Ideal dates at the resort include snorkeling, waterskiing, kayaking, windsurfing, sailing and beach picnics. Off-property dates would include strolling through the lively capital of Male or taking a plane ride over a few of the islands. For the more thrilling and adventurous date, diving or swimming with sharks is a good option. This would be the perfect destination when the competition is down to the final two contestants. Imagine the possible (and in my guess very likely) proposal happening here? Talk about picture perfect!
Final Three – Overnight Dates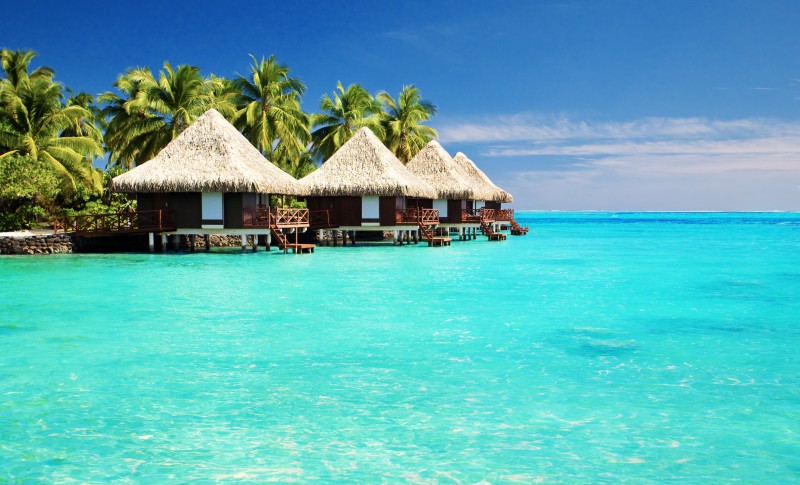 Bali, Indonesia – Though Chris' Bachelor season did film here, his season (in my humble opinion) was somewhat disappointing. My vote is for ABC to take the show back to this breathtaking Indonesian island. The scenery and culture found in Bali is second to none, making it an ideal backdrop for filming JoJo's season of the bachelorette. The amount of activities ABC could arrange for dates in Bali is virtually endless as it appeals to those who love nature, history and adventure. One date that I know JoJo and audiences alike would love is a trip to the Elephant Safari Park where visitors can get up close and personal by taking a ride on the elephants' backs or observing them playing and even painting! Keeping up with the nature theme, another fun date would be to visit the Ubud Monkey Forest, which is also the site of three ancient Hindu temples. Beautiful strolls can be arranged to take place in Tirta Gangga Gardens, atop the mountainous Besakih Temple or along the cliffside Uluwatu Temple. A fun yet adventurous one-on-one date can be hiking and swimming in the Sekumpul Waterfalls. Due to the multi-faceted yet clearly romantic nature Bali brings, I would recommend Bali as the destination for the final three where the "fantasy suite" or overnight dates occur. A hotel like The Viceroy Bali or Mandapa, A Ritz Carlton Reserve, would be the ultimate fantasy suite property for the couples.
Final Six
Kyoto, Japan – The peacefulness of this city makes it the perfect place to wander hand in hand with someone you're falling in love with but also have a blast exploring. This city with its stunning shrines and temples was once Japan's capital for more than 1,000 years. One of the best ways to explore this city is via a Rickshaw ride. I can just picture the scene of Bachelorette JoJo and her eligible men laughing as the "driver" runs down the street racing the others to a destination in Kyoto on a group date. Another fun group date idea would be participating in one of the live studio performances at the Toei Kyoto Studio Park. This park doubles as both a film set and a theme park. Spending time in Gion, one of the Geisha districts of Japan with scrumptious teahouses and restaurants. A lunch of traditional Kyo-ryori and a tea ceremony is the perfect blend of cuisine and rich history. A visit to Kyoto must include a stroll around Kinkaku-ji, or The Golden Pavilion, which was a restored 14th-century gold-leaf coated structure. The Zen yet whimsical nature in Kyoto deems it a great location for one of the first trips when the group gets eliminated down to 10 or so. One of the suites at the Ritz-Carlton Kyoto would certainly wow viewers and the remaining men.
Top 10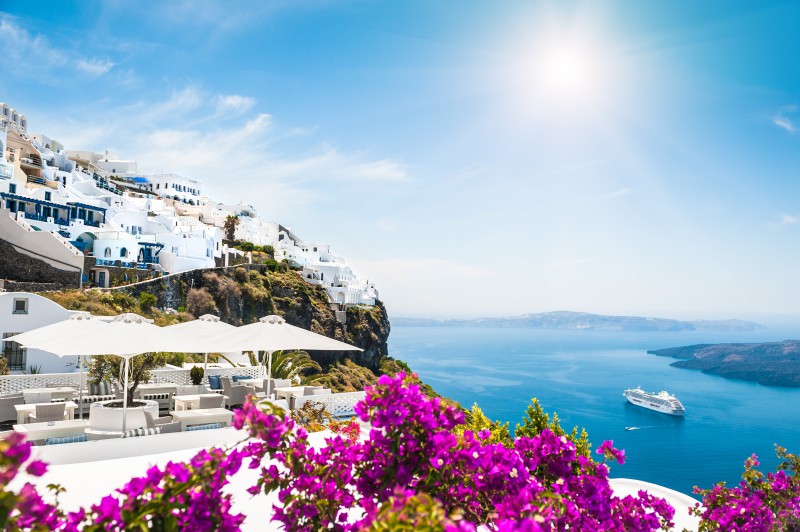 Once the "circus" thins down to the more suitable contenders, I think Europe should be the first international place the cast ventures to. Visiting Europe can be both romantic and fascinating with its bustling cities, lively culture and interesting attractions. At this point in the show, the dates, though deeper connections are developing, are still light and fun. At only a couple weeks in, they're all still getting to know each other better. My two filming destination recommendations at this level would be island hopping in Greece and exploring Rome and its nearby towns like Pisa, Vatican City & Tivoli. Both recognized for upbeat cultures and delicious cuisine, these two ideas would allow for producers to plan a plethora of entertaining dates. Each boasts endless amounts of things to do and see, ideal for both group dates and one-on-one settings.
We can't wait to see what incredible destinations ABC chooses for Bachelorette JoJo to find love this season! Looking to travel to some of these destinations yourself? Start searching for the best deals here.
Signup for Vacation Deals
Exclusive access to private sales, customized specials & more