Meet American Queen Steamboat Company's New Sister
American Queen Steamboat Company® is instantly recognizable for bright-red paddlewheels that adorn its riverboats cruising along the Mississippi, Ohio, and other rivers; these beauties are unmistakable and hard to forget. American Queen Steamboat Company's recent venture takes guests on passages through the Great Lakes with its new sister company, Victory Cruise Lines,®. Two elegant ships make up the fleet, each offering itineraries with many United States and Canadian ports, where you'll have plenty of time to explore each city.
If you've already experienced legendary American Queen Steamboat Company river cruises and you're looking for another unique and unforgettable experience, you're in luck! The ships from Victory Cruise Lines focus on the Great Lakes and provide a luxurious - yet comfortable - atmosphere.
Both the M/V Victory I and M/V Victory II were built in the United States with the same detail and care that you'll find on any American Queen Steamboat Company paddlewheeler. When you sail with Victory Cruise Lines, you'll be treated to an all-inclusive luxury experience through lesser-cruised passages throughout the Great Lakes with outstanding included shore excursions in each port along the way.
On Board Victory
Both the M/V Victory I and M/V Victory II were built with guests' ultimate comfort in mind. Each ship accommodates up to 202 passengers, with an attentive staff of 84 on each journey. These intimate cruises ensure that you receive top-notch service and attention to detail at every turn. Before sailing under American Queen Steamboat Company's stewardship, each ship was evaluated and renovated to fit the quality and standards you know and love.
All staterooms and suites onboard provide stunning views so you don't miss any of the action outside. You'll also find 100% Egyptian cotton linens in your room, for the ultimate relaxation, along with luxury robes and slippers. Outside your room, find well-appointed common areas perfect for taking advantage of your all-inclusive fare.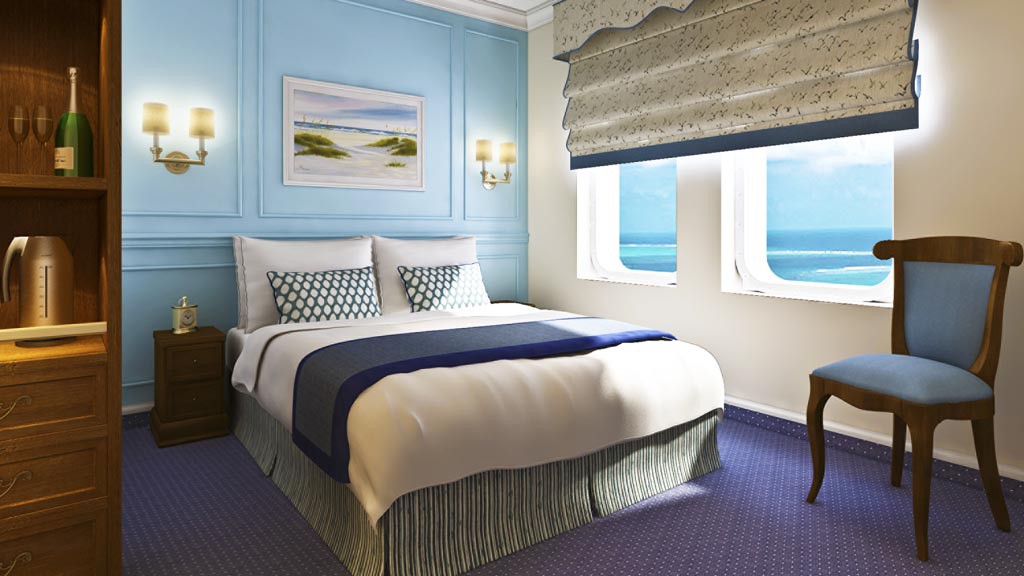 Head to one of the two dining venues onboard for delicious chef-created cuisine made with the freshest ingredients available. Both the M/V Victory I and M/V Victory II offer two dining options to suit your mood: a casual and relaxed bar and grill, or an upscale main restaurant for a fine dining experience with elegant fare that you'd find at any award-winning restaurant. During the voyage, you'll enjoy an internationally-themed tea: either British, Viennese or Maharaja.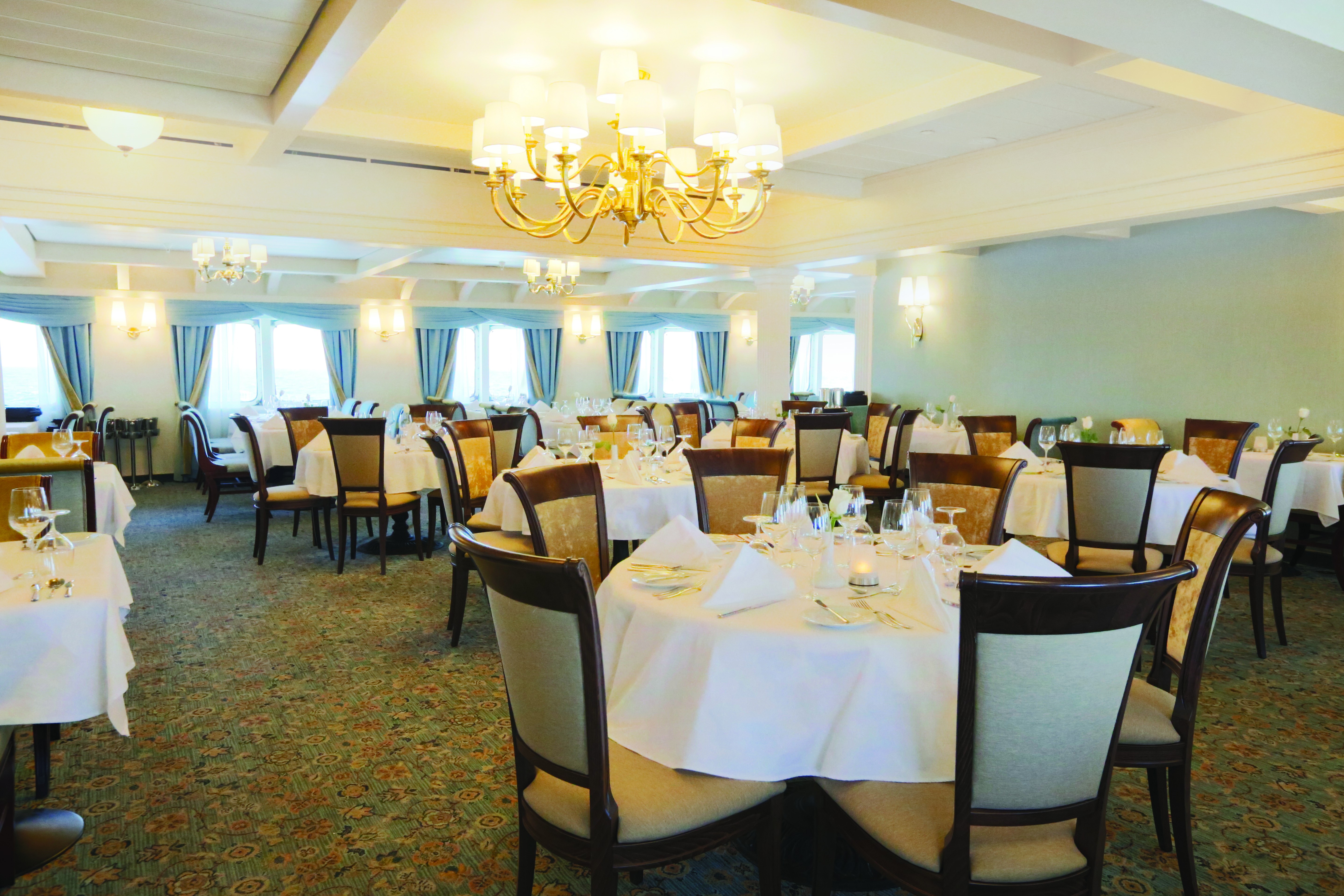 Your all-inclusive experience doesn't end there, though! Enjoy endless spirits, delicious varieties of wine, and free-flowing beer throughout your cruise whenever you please. Grab a drink and enjoy a presentation by an onboard expert about the history, culture, and natural wonders you're passing by just outside.
Great Lakes Cruising
Unlike cruises on the open ocean, there may be little to see in between your destinations. The journey itself is celebrated on the M/V Victory I and M/V Victory II. The opportunity to see a variety of landscapes while underway can be had on any of the unique itineraries. For instance: take a classic voyage, such as the 13-Day Great Lakes Grand Discovery, for an exploration of all five Great Lakes: Superior, Michigan, Huron, Erie, and Ontario. Stops include Mackinac Island, for a car-free outdoor adventure; Cleveland, for a rock n' roll tour with an expert guide; and many more fun excursions in port cities in both the United States and Canada.
For an adventure further north, ideal to practice your French or sample delicious French-inspired cuisine, consider the Canadian Crown Jewels, an 11-day voyage with stops in Montreal, Quebec City and Halifax, plus U.S. ports, including Portland and Boston. Did we mention that every cruise starts with a complimentary hotel stay at a premium property the night before you embark? This allows you time to recuperate from any traveling and feel refreshed when you begin your grand journey.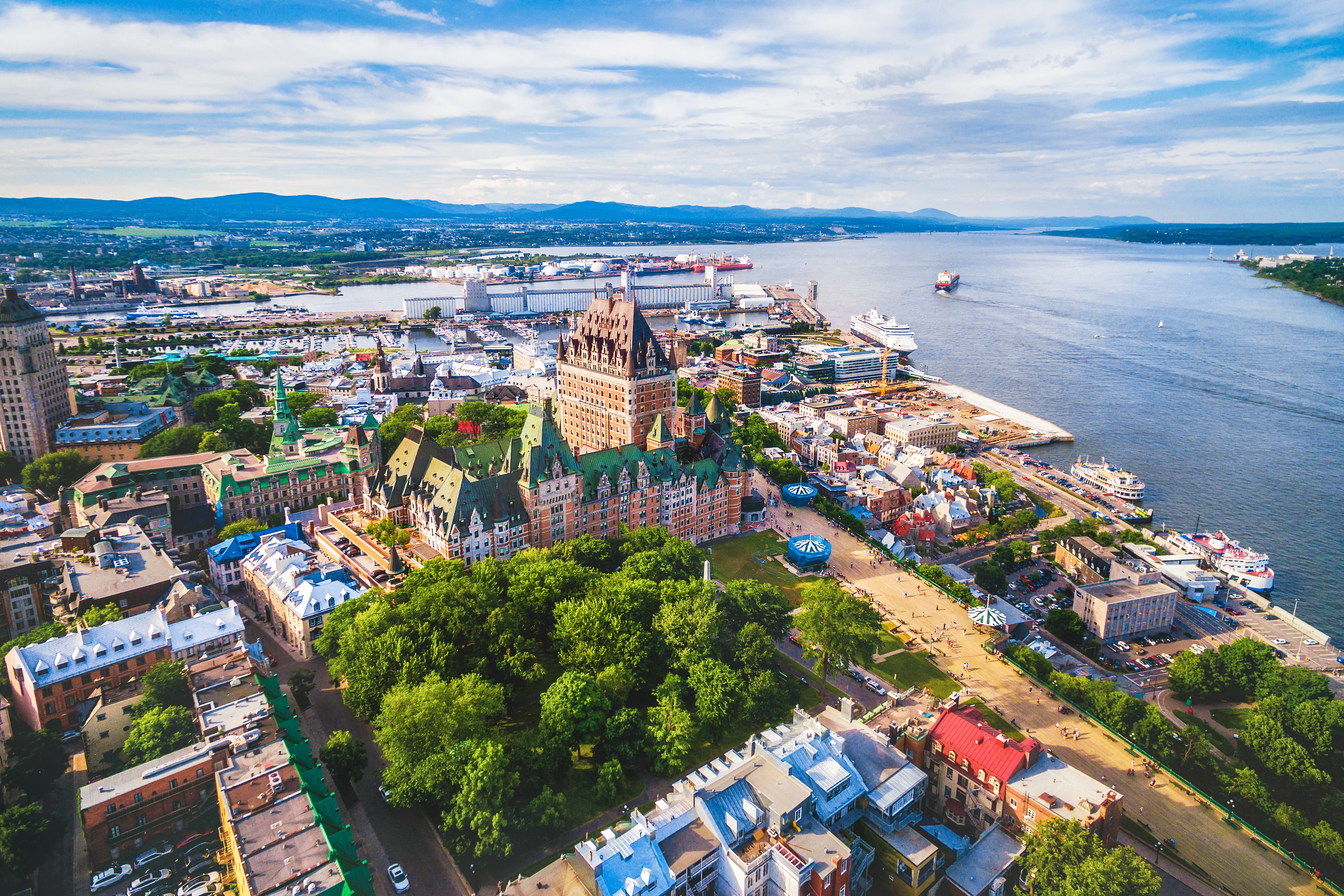 Once docked at each destination, you're invited to join unique and handcrafted shore excursions that are both educational and exhilarating. In Muskegon, Michigan, visit the enormous transport ship, the USS LST 393 for an enjoyable and informative historical tour and hear details about her record of logging over 51,000 nautical miles.
No matter what itinerary you select, every cruise from Victory Cruise Lines offers great experiences from Day 1. Visiting lesser-toured ports and watching the Great Lakes slowly pass by your window is guaranteed on every passage. World-class service, delicious dining options, and included excursions at every port are waiting for you to experience on this exciting new line brought to you by American Queen Steamboat Company®.
Signup for Cruise Deals
Exclusive access to private sales, customized specials & more