Top 20 Inspirational Travel Quotes
Travel memories make some of the greatest memories of all time. The experiences and sights are forever imprinted on your mind, heart and soul.
Traveling can be described as relaxing, inspirational, educational and rewarding among many other things. Well, if this is the case, why aren't people traveling more? According to new studies by the U.S. Travel Association, more than 40 percent of American workers will not use all of their paid vacation days this year. This is more than just a problem in missed time-off benefits.
Travel affords the workforce benefits of its own in terms of motivation and productivity. According to research by Ernst & Young (EY), every additional 10 hours of vacation time taken by its employees resulted in an 8 percent increase in performance ratings!
We scoured the internet to bring you our top 20 favorite travel quotes to help inspire you to drop what you're doing, book a trip and travel the world. Help yourself while helping eliminate the $300 billion cost of workplace stress for American businesses (World Health Organization). You can check out some of the best exotic travel ideas here to make your dream trip a reality.
1. "We travel not to escape life, but for life not to escape us." – Unknown
2. "The world is a book, and those who do not travel read only one page" – St. Augustine
3. "I haven't been everywhere, but it's on my list." – Susan Sontag
4. "We travel, initially, to lose ourselves; and we travel, next to find ourselves. We travel to open our hearts and eyes and learn more about the world than our newspapers will accommodate." – Pico Iyer
5. "Once a year, go someplace you've never been before." – Dalai Lama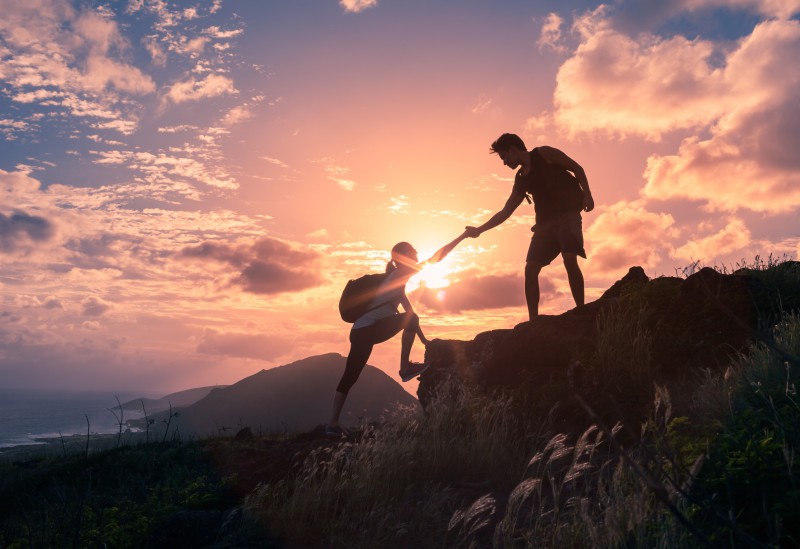 6. "Travel is the only thing you buy that makes you richer." – Unknown
7. "People don't take trips… trips take people" – John Steinbeck
8. "Travel makes one modest. You see what a tiny place you occupy in the world." – Gustave Flaubert
9. "We wander for distraction, but we travel for fulfillment." – Hilarie Belloc
10. "Traveling – it leaves you speechless, then turns you into a storyteller." – Ibn Battuta
11. "Travel and change of place impart new vigor to the mind." – Seneca
12. "We live in a wonderful world that is full of beauty, charm and adventure. There is no end to the adventures we can have if only we seek them with our eyes open." – Jawaharial Nehru
13. "And if travel is like love, it is, in the end, mostly because it's a heightened state of awareness, in which we are mindful, receptive, undimmed by familiarity and ready to be transformed. That is why the best trips, like the best love affairs, never really end." – Pico Iyer
14. "I am not the same, having seen the moon shine on the other side of the world." – Mary Anne Radmacher
15. "To travel is to discover that everyone is wrong about other countries." – Aldous Huxley
16. "Life is either a daring adventure or nothing." – Helen Keller
17. "To my mind, the greatest reward and luxury of travel is to be able to experience everyday things as if for the first time, to be in a position in which almost nothing is so familiar it is taken for granted." – Bill Bryson
18. "To travel is to take a journey into yourself." – Danny Kaye
19. "We must go beyond textbooks, go out into the bypaths and untrodden depths of the wilderness and travel and explore and tell the world the glories of our journey." – John Hope Franklin
20. "Once you have traveled, the voyage never ends, but is played out over and over again in the quietest chambers. The mind can never break off from the journey." – Pat Conroy
Now get up and go!
Signup for Vacation Deals
Exclusive access to private sales, customized specials & more