Wind Spirit
Overview
Journey aboard the four-masted Wind Spirit and enter a world of adventure on the seas. With room for 148 passengers, the Wind Spirit feels less like a commercial cruise and more like a private yacht for you and your friends. Along the four decks are plenty of open spaces so you never feel claustrophobic or confined. And if you need private time, just head into one of the small nooks on the interior.
The Wind Spirit roams all of the southern Pacific with a big focus on the islands of Tahiti. You can make port at Bora Bora, Moorea, Papeete, Huahine, and more. In addition, 101 international staff members are on-call at all hours of the day to ensure your trip is everything you dreamed it would be.
So what are you waiting for? Browse the prices on Dunhill Travel Deals to find the right Wind Spirit cruise for you.
Awards
Included in the Experiential Luxury Travel Top Moments in 2017 by LandLopers.com
One of the 25 Most Beautiful Cruise Vessels in USA Today's 2017 ranking
A Top Cruise for Foodies in 2017 by Food Fun Travel
Cabin Options
Every room on the Wind Spirit comes with a queen bed and L'Occitane toiletries, and fresh fruit and flowers make your accommodations even more pleasant.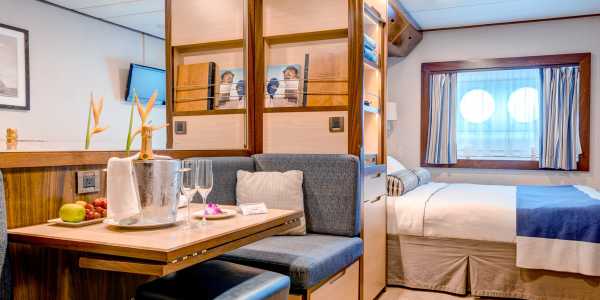 Staterooms
Size: 200 sq. ft.
Occupancy: Up to 2 guests
Staterooms offer an ocean view as well as numerous other amenities. The 73 staterooms are scattered throughout the yacht and include granite counters in the bathrooms, massage shower heads, and complimentary robes and slippers. Also included are flat-screen televisions, Bose SoundDock, and DVD players.
Owner's Suite
Size: 220 sq. ft.
Occupancy: Up to 4 guests
The Owner's Suite is an exclusive room that offers an ocean view to its tenants. The 220-square-foot suite comes with separate sitting and dining areas so that it feels much like a small apartment. You won't have to huddle over on your bed while chowing down on your room service; instead, dine at the in-room table and chairs.
Entertainment & Activities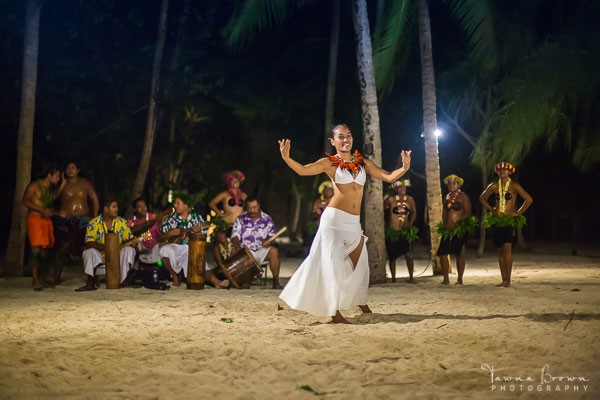 From the moment you're handed your welcome cocktail to your last day at sea, you'll enjoy everything the Wind Spirit has to offer. The first thing many people flock to is the watersports platform, which has a number of free water-sports equipment for you to play with. Go kayaking, try water-skiing, or even give sail-boarding a try. Naturally, there's also a pool and a whirlpool to enjoy. However, if water fun isn't your style, head over to the state-of-the-art fitness room.
Stop by the casino for a bit of friendly gambling or check out the library, where you can take out books for your cruise. To further ease your cares, you can schedule a massage at the WindSpa.
Dining Options
Amphora - Main dining option for daily dinner and occasionally breakfast or lunch
Veranda - Casual buffet dining for both breakfast and lunch offering a carving station, salad bar, and other made to order items
Candles Grill - Steak and seafood specialties during dinner
Pool Bar - Light snacks outside on the deck with a selection of teas, juice, cold cuts, and cheese
Discover the World on These Cruise Lines
Search for Cruises & Compare Deals!
Signup for Cruise Deals
Exclusive access to private sales, customized specials & more